Roy Robinson Subaru is a Founding Sponsor of the Military Family Friendly Employment Initiative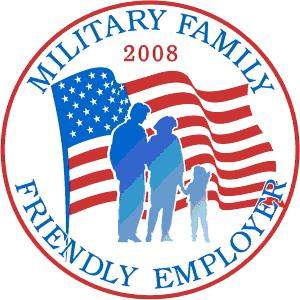 Mission Statement

Snohomish County Military Family Friendly Employment Partnership
To serve as an employment resource linking employers throughout Snohomish County to the talented workforce represented by the families of the Puget Sound Military forces that have, are, and/or will be relocating to Snohomish County.
Identify and coordinate services offered by all private and/or public Snohomish County employment resources including resume writing, interview training, skill development and job fairs.
Educate and inspire Snohomish County employers to tap into the talented employee pool represented by the families of relocating Military personnel.
Identify and coordinate support services that will assist Military spouses both in their employment search and their successful engagement of employment.
Provide entrepreneurial development support to Military family members interested in new business start-ups.
Serve as a gateway to community volunteer opportunities and programs.
Summary:

"The Greater Marysville Tulalip Chamber of Commerce is to be commended for launching this exciting and very pro-active program. As a former sailor, I have great empathy for those who serve in the military and I am honored to participate in such a well intended and well designed program"                      
Gordon E. Bjorg, President, Roy Robinson Inc.